SAP Business One ERP Software Implementation Partner in Haryana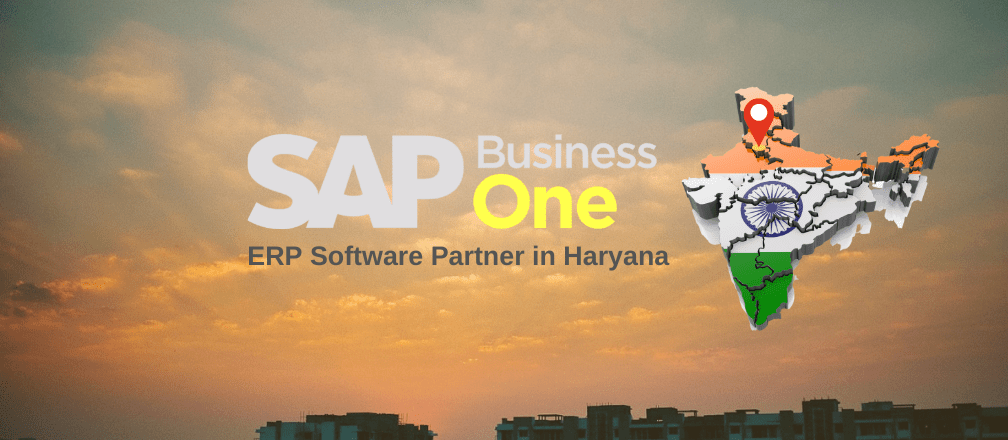 Are you looking forward to starting with the SAP Business One journey? No wonder choosing SAP B1 can have a myriad of advantages. However, the challenge lies in finding a reliable SAP Business One Partner.
Being a competitive market, it can be challenging to make the right choice of a great SAP Business One Partner in Haryana So, you have to ensure that you are choosing a long-term partner. Checking the experience and knowledge can be the right move.
If you are still not aware of how a knowledgeable SAP Business One Partner can be advantageous, keep checking.
Quality Solution: When you choose the SAP Gold Partner, it certifies the quality. Gold partner is the accreditation that ensures having the required experience. They can easily meet your expectations by offering top-notch service and solutions.
Thus, while you are looking for the SAP B1 Partner, you have to make thorough checking. So, when you find the accreditation, you can be assured about their service quality.
Continuous Service: You need to confirm their relationship with SAP. So, when you find that they have over a decade of experience, it can be a positive thing. A company that has been continuously working with SAP can be a reliable choice.
This is also a demonstration that they have excellence in their team. Choosing someone who has decades of experience is the safest bet for SMEs.
Specifically Designed Add-ons: Irrespective of the industry you belong to, you need some customized service. You need to get help from the add-ons that only a knowledgeable SAP Business One Partner can offer.
Cogniscient can be a great choice as they have knowledge about the different industries. So, whether you are from retail, pharma, healthcare or construction, they have got you covered. The specifically designed add-ons enable you to make more from your business.
All SAP Business One Services: You need to ensure that you get all services from one place. Since there are multiple services, your partner must be able to offer complete service. Thus, this can offer peace of mind to you as you get everything under one roof.
When your partner does not offer complete service, it can be a problem. Besides, you have no idea about the needs. Hence it can be harassing. So, when you get all the service from one place, you can stay relaxed.
Choose a company that offers customization, SAP ERP implementation, support, business process mapping and managed service. Thus, choose Cogniscient as they have got you completely covered.
Great Clientele: This does not necessarily mean that companies with fewer clients are not competent. However, when you are looking for a great SAP B1 Partner, checking their clientele is a must. This talks a lot about the company and their services.
Better and bigger clients mean better service.
If you are looking for SAP Business One ERP Software Partner in Haryana, check Cogniscient. They can fulfil the requirements of your company. The excellence in their team ensures successful headlong of different aspects of its implementation.