A Reliable
SAP Business One Partner in Mumbai
Cogniscient is a leading SAP Business One Partner in Mumbai offering seamless implementations of ERP solutions with an excellent team for businesses of all sizes available in Mumbai.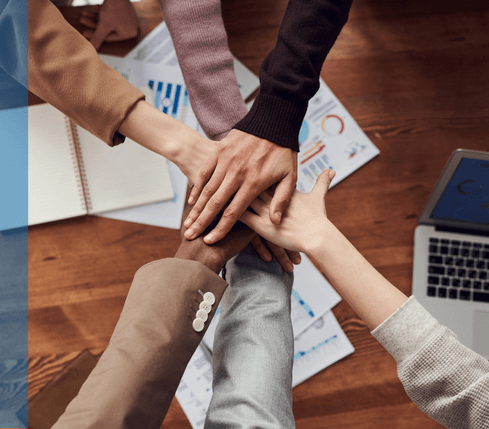 Top SAP Implementation Company in Mumbai
With the advancement in technology and more competition in businesses, it is impossible to stay in the race unless owners implement the latest technology into their core processes. SAP Business One is one of the most advanced technologies chosen by companies due to its impeccable capabilities. Implementing such a robust technology and innovative solution can greatly benefit companies in today's fast-paced world.
At Cogniscient, we comprehend the need for today's fast-paced world. SAP ERP solution in Mumbai has been developed to gear up the SMEs. Correct implementation of the product will become ideal for managing different business processes like accounting, logistics inventory, automation, and customer relationship management. These are some of the key factors for growth in large, medium, and small-scale businesses.
We aim to become the Best ERP Software Company in Mumbai by fulfilling the growing needs of businesses. We make sure to deliver transparency and efficiency in the business processes by providing industry-related features that can encompass huge requirements.
With our SAP software company Mumbai, we aim to bring stability so that you can handle most of the operations from inventory to sales. Switching to an intelligent system will result in saving costs and time.
Manage your Business with the
Best SAP Partner in Mumbai
Cogniscient aims to work for most businesses that dream of becoming better and bigger. We make sure to implement SAP solutions in different aspects of the enterprises to improve business. Irrespective of the industry, SAP integration can have exceptional results. However, it requires seamless integration to help you get essential data across.
As more SMEs have started realizing the potential of SAP Business One ERP solution in Mumbai, it has been in demand. Implementing SAP solutions has multiple benefits in industries.
An innovative and future-proof solution for your company.
A cost-efficient solution.
Improves the decision-making process.
Enhance the data management system.
Comply with the industrial standard.
Brings transparency throughout the process.
Improves analysis and forecasting.
Services Offered At Cogniscient –
Best ERP Software Company in Mumbai
It has been estimated that more than 77% of industries have implemented SAP Software. The only reason is that SAP aided in finding ERP space and offers a solution that ensures conducting seamless business. We have observed the growing demand for SAP solutions in our nation, and hence we are here to provide you with the best services.
We aim to become an allrounder SAP ERP Solutions Company in Mumbai. With us, you can get several other solutions under one roof. Following are some of the services we offer to our esteemed clients.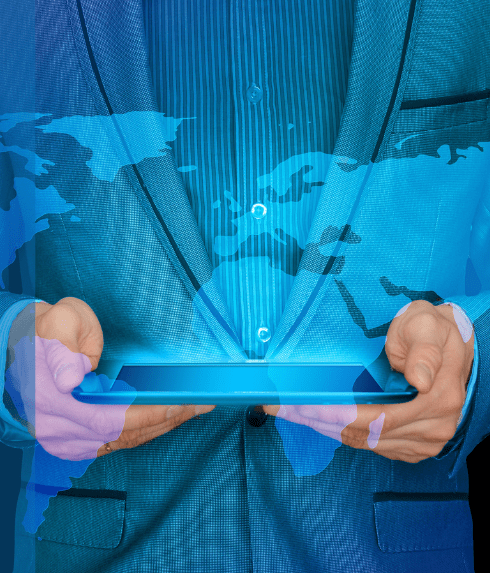 Why Choose the 

Top SAP Partner Companies in Mumbai?
Software with amazing capabilities will be an invaluable asset for companies from different verticals and sizes. We make sure to implement high-end SAP software throughout the operation to meet the needs. Choosing us can be beneficial in a range of ways.
We offer expert guidance.

We customize solutions according to the needs.

We provide knowledge of the solution.

We offer 24/7 solutions to our clients.

We have worked with several verticals.
Cogniscient strives to provide a range of SAP ERP solutions with expertise and knowledge. We are a trusted SAP Business One Partner in Mumbai who can power your SME with high-end ERP solutions and make your business ready to face the competition.
Frequently asked questions
Which industry can be benefitted from SAP ERP implementation?
SAP ERP solution is one of the growing advanced solutions embraced by businesses. Irrespective of the industry, the SAP ERP solution can have a myriad of advantages for your business management. So, from pharmaceuticals to retail businesses, looking for a trusted SAP Business One Partner in Mumbai is always a good choice.
What is the one quality of a great SAP Partner in Mumbai?
Knowledge is imperative when it comes to implementing SAP solutions. A company with a wealth of knowledge and offering all-rounder services and support like Cogniscient is certainly a great choice.
Why Choose the Best ERP Software Company in Mumbai?
Implementation of SAP ERP solutions in different sections of your business requires technical knowledge. So, when you are backed by the expertise of Cogniscient, you can remain assured of a successful solution.