A Trusted
SAP Business One Partner in Aurangabad
Cogniscient is a leading SAP Business One Partner In Aurangabad offering seamless implementations of ERP solutions with an excellent team for businesses of all sizes.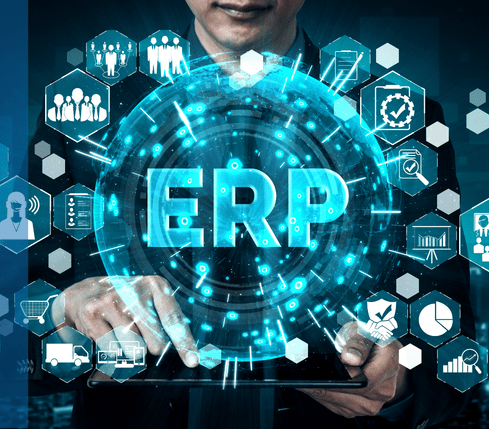 Leverage the Power of SAP Implementation with the Top SAP Partner in Aurangabad
We have reached the 4th industrial revolution, which again means that the competition and development are much higher. Matching the pace of such tremendous growth is simply a big challenge until you have chosen a technology with exceptional features and functionalities. SAP ERP solutions like Business One are innovative solutions that can help businesses match the pace. Selecting us would allow you to work with the Best ERP Software Company in Aurangabad.
ERP software has been developed to meet the growing needs of modern businesses. As it automates critical business processes, it helps to make use of human efficiency in other aspects. Apart from this, it also improves the efficiency, agility and transparency in businesses. The features are developed based on the industry, which is why it has become a helping hand for businesses.
We at Cogniscient aim to become your one-stop solution for any ERP solutions. We are the authentic SAP Business One Partner in Aurangabad with knowledge of integrating software in different operations to leverage the benefit of this innovative ERP solution.
Choose one of the
Best SAP Implementation Companies in Aurangabad
SAP Business One is one of the most common ERP solutions that small and medium-sized businesses can benefit from. It is designed keeping in mind the challenges faced by businesses and overcoming them. Implementation of such high-quality ERP systems in your company's operation will significantly help you manage, monitor and track the operations and make the right decisions.
With an easy-to-understand user interface and a great quality system, businesses can manage operations and also make some strategic decisions. With some of the best experts on our team, we at Cogniscient aim to implement after a thorough analysis of your business. '
Software that has an excellent solution can help any business, irrespective of its size. We are your SAP Partner in Aurangabad who can handle and ensure effective installation in several business aspects to help you manage your business correctly. As it can be really a struggle to handle different aspects of a company, with a powerful SAP solution, you will be able to leverage the benefits. Additionally, with a dashboard that has been designed to make it understandable, it becomes easy to take the correct next step.
How Can SAP ERP Solution Be Helpful for Businesses?
SAP implementation has been increasing at an enormous speed. The modules integrated into the system have been designed with the aim of reducing human workload in monotonous processes and bringing transparency throughout the procedures. A good SAP module that includes sales, finance and accounting, human resources and other aspects can be helpful for your businesses to become future-proof.
Implementation of SAP can be helpful in a myriad of ways.
It enables scalability.
It boosts business efficiency.
It helps to make correct predictions through informed analysis.
It brings transparency to the entire process.
It optimized time and cost.
It makes a business flexible.
It complies with your industrial standards.
Improves customer satisfaction with real-time information.
Cogniscient is the
SAP ERP Solutions Company in Aurangabad
with multiple offerings
We at Cogniscient are home to some of the excellent and efficient team members with knowledge of implementing SAP solutions. Our team members make sure to assess your company, understand the core process and aim and then go ahead with implementations.
Here are the services we offer to our esteemed clients: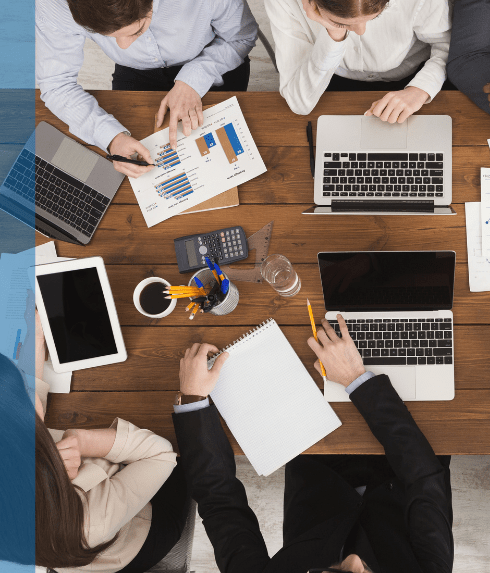 Why choose the

#1 SAP Partner Companies in Aurangabad?
We are one of the trusted SAP Partner Companies in Aurangabad, with years of knowledge and understanding of this new-age ERP technology. We have already helped businesses from different industries by properly implementing SAP Business One. Our implementation ensures a competitive edge in today's market.
You can directly reach us or leave us an email with your queries so that we can get back to you with a proper solution. We make sure of a suitable implementation to improve the results.
Frequently asked questions
Should small businesses implement SAP ERP solutions?
Definitely yes. If small businesses want to get a competitive edge and stay in the race, they need to implement innovative technology like SAP. It helps to get transparency throughout the process and ensure better results.
How much time does it take to implement SAP?
There is no fixed answer to this, as it strongly depends on your business process. Sometimes it might take up to 2 years to successfully implement SAP solutions throughout the business processes.
Can you ensure data migration?
Yes, we have the expertise and knowledge of successful data migration.
What are the benefits of choosing Cogniscient?
We have been working as an authentic SAP implementation partner for years. With our decades of knowledge, we aim to provide a successful solution. With us, not only will you get a proper implementation but also transparency throughout the business processes. Besides, we are always ready to answer your questions and support you.